The book of Revelation fascinates everyone, both Christian and non-Christian alike. Most are seeking to explore the mysteries contained within -- "What does 666 mean?" "When will Jesus return?" and "Who is the Antichrist?" are common questions.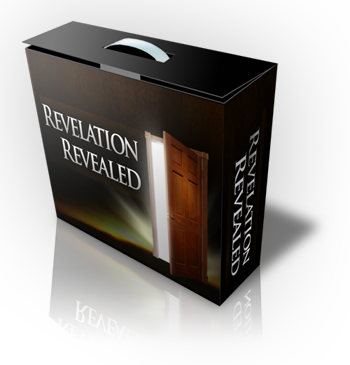 But what most people don't realize, is that the Book of Revelation is most of all, not a book of mystery, but a book that exalts Jesus Christ as Lord and Savior!
And if your audience includes non-Christians, let us assure you that this is one of the most God-honoring ways that you can introduce them to a relationship with the Lord.
| | |
| --- | --- |
| | Over 300-Page Teacher's Guide with Full Manuscript Notes and Outlines for Every Lesson! |
| | A Total of 66-Lessons You can Teach or Preach in Sunday School, Mid-Week Gatherings, or Seminar Format. |
| | 740+ Accompanying PowerPoint Slides! |
| | 96-Page Reproducible Student's Guide with "fill-in-the-blank" outlines for each session. |
| | Teacher and Student Guides come in Microsoft Word and PDF Formats. You can easily edit the lessons to fit your own style or teach them "as is." |
| | |
| --- | --- |
| | You will be able to download Your Teacher's Guide, Reproducible Student's Guide, and PowerPoint files immediately after you order. |
Dr. Barry Davis has done a superb job putting together a wonderful study on the book of Revelation. We are all aware that there are many perspectives on how to interpret this awesome book of Scripture but what impressed me about Revelation Revealed is how it magnifies Christ and keeps the focus on him. The 66 lessons are laid out and outlined in such a way that they are easy to teach and/or preach. There is a wealth of great material in this work to serve up from the pulpit or in a Bible study class. Again, great job Barry!"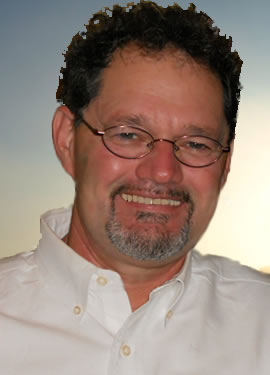 Blessings,
Pastor Eddie Lawrence, D. Min.
Grace House Church, Florence, AL
Founder of SermonSeedbed.com
Revelation Revealed is a must have study. Dr. Davis has done a fabulous job outlining and commenting on this much neglected but fascinating book. I am particularly impressed with the quality and utility of commentary notes in the Teacher's Guide. This study is worth getting even if you are not planning to teach through the book. It's devotional quality makes it a most valuable resource. In the same way the Revelation offers a blessing to those who read it, I believe that blessing will be extended to all who purchase and use "Revelation Revealed."

Kenny Rhodes, Ph.D.
President
Scofield Seminary
Modesto, CA
Just think about it...in just a few minutes from now you can be downloading this tremendous resource and begin planning your teaching sessions. Each week you will know ahead of time that you have a dynamic, Biblical, lesson to teach, with no fretting over what to do week after week.
There is no other resource like this available. You will not find this in the Christian bookstore, and most publishers would not offer such an extensive study as this. There is no fluff here -- just strong teaching directly from the Word of God -- the kind of teaching that truly changes lives.
WOULD YOU LIKE A SAMPLE?
Teacher's Guide | Student's Guide | PowerPoint
I think you can see what a great value this study will be to your church. Not only will you be leading your congregation into the most in-depth study of Revelation they have ever been a part of...you, with God's help, will be leading people closer and closer to the Person of Jesus Christ!
When you order you will receive an immediate download of the following:
*300+ Page Teacher's Guide -- *96-Page Reproducible Student's Guide -- *740+ PowerPoint Slides -- a Total of 66 Lessons that will impact your students for a lifetime!
But before you order let me tell you about the BONUS!
FREE BONUS
We are including our Sermon Series on the Seven Churches of Revelation, along with accompanying PowerPoint files absolutely free!
CHURCH THROUGH THE EYES OF JESUS
(7 Churches of Revelation)
*The Church of Unbridled Orthodoxy
*The Church of Refreshing Faith
*The Church of Total Tolerance
*The Church of Constant Compromise
*The Church of the Living Dead
*The Church of Patient Perseverance
*The Church of Foolish Folks
Okay, by now I have no doubt you can see what a great value this resource is going to be to you and the church you serve. You will be able to teach for over a year using this incredible resource.
The question it always comes down to is -- what is it going to cost? If we were your average Christian publisher you would be paying well over $100 for a package like this. But the good news is...we're not your average Christian publisher! We go out of our way to price things in a way that any church can afford.
So for all 66-Lessons, Teacher's Guide, Reproducible Student's Guide, and PowerPoint Slides that you can download immediately after you order, we are only charging $47.00! That's only about 70 cents per lesson.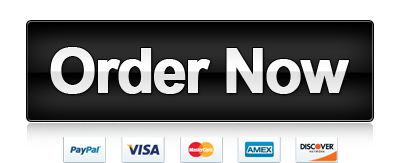 Note: After payment is made you will see a box that says "IMPORTANT: Click
Here to Download Your Product" Make sure and click for instant download.
I want to personally thank you for investing in Revelation Revealed! Please write me after you've had a chance to teach some of these marvelous lessons and let me know how God is using this study.
In Christ,